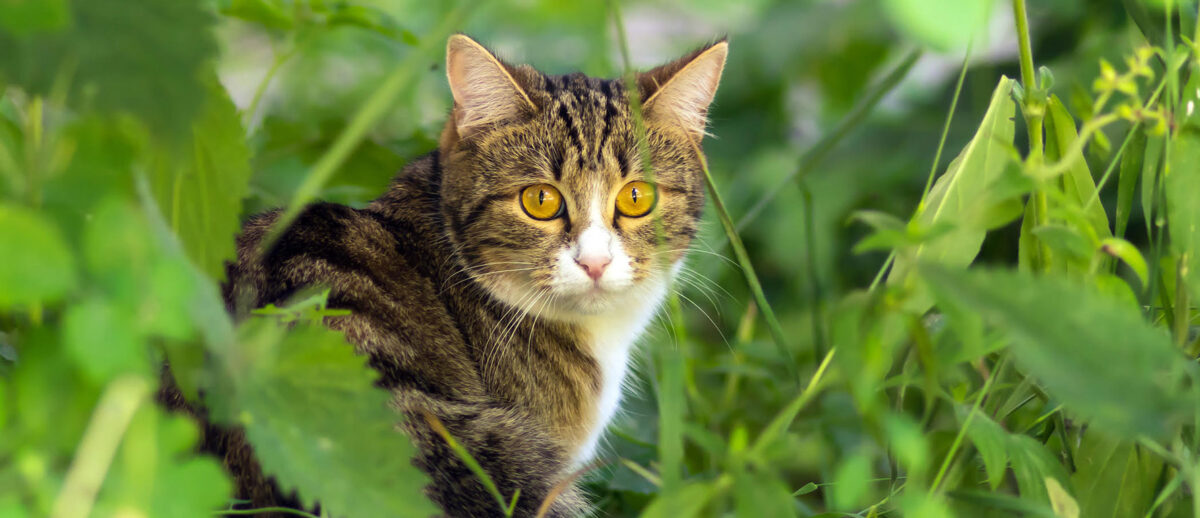 Do Not Wait & See
Start Indoors
Unless you are 100% sure the cat is outside, start your search indoors. Turn off the TV and music so you can listen for meows. Open cupboards, drawers and areas you think impossible, like the fridge, stove, dishwasher, washer and dryer. Cats, especially kittens, get into unimaginable places. Check under beds and look at the box spring too as cats have been known to rip open the flimsy bottom layer and crawl inside the box spring. A cat may meow if trapped but frightened and sick cats often remain silent.
For overnight, clean the litter box and put out fresh food and water and check in the morning to see if either used.
Look Outdoors
Look in shrubbery, garages, under decks and up in trees and even scan the roof lines. Cats, especially indoor cats, rarely go far from home unless they were chased away.
Once it gets dark, walk up and down nearby streets. Shake a treat jar and call the cat, although if frightened they may ignore you. Shine a flashlight around and watch for eyes glowing in the light.
Put food and water outside too and monitor. Leave out an old t-shirt or sneakers  you have worn, that bears your scent. 
Post Flyers
Post around your neighbourhood. They do not have to be fancy but a photo is helpful and add a contact number. Many cats are found this way.
Post on Social Media
Post on Facebook (if you use it), kijiji lost cats, and look at Nextdoor (on your computer, or there are ios and Android apps). Call your veterinarian and your local humane society too. Post on Helping Lost Pets.
Update Microchip Information
Verify that your cat's microchip information, including address and contact numbers is up to date, and file a lost cat report with the microchip company.
Do Not Give Up
Cats will try to get home and many have been found weeks and months later, so do not give up too soon!
ARTICLES
This is a great, short You Tube Video.
Made by Front Street Animal Shelter in Sacramento.