At Home at Last Rescue, volunteers are a vital part of our organization. We are always looking for caring, compassionate and dedicated volunteers who share our passion for caring for the welfare of rescued cats that come into our care.
There are many different volunteer opportunities available with Home at Last Rescue. If you would like to volunteer,
please complete an application today!
Welcome!
In partnership with PetSmart Charities Canada, our adoption centre is located inside of PetSmart Etobicoke. At the heart of our adoption centre is our amazing group of caring volunteers! Our cats' individual needs are our number one priority. As such, each and every cat and kitten that comes into our adoption centre receives all the love and attention they deserve as they wait for their home at last.
We are always looking to expand our team of in-store volunteers. Do you love cats & kittens and want to make a difference in their lives? Do you have a few hours a week to dedicate to a shift? If so, please fill out an application today and we will be in touch! Please note that anyone under the age of 18 must have an adult family member or guardian present during the shift.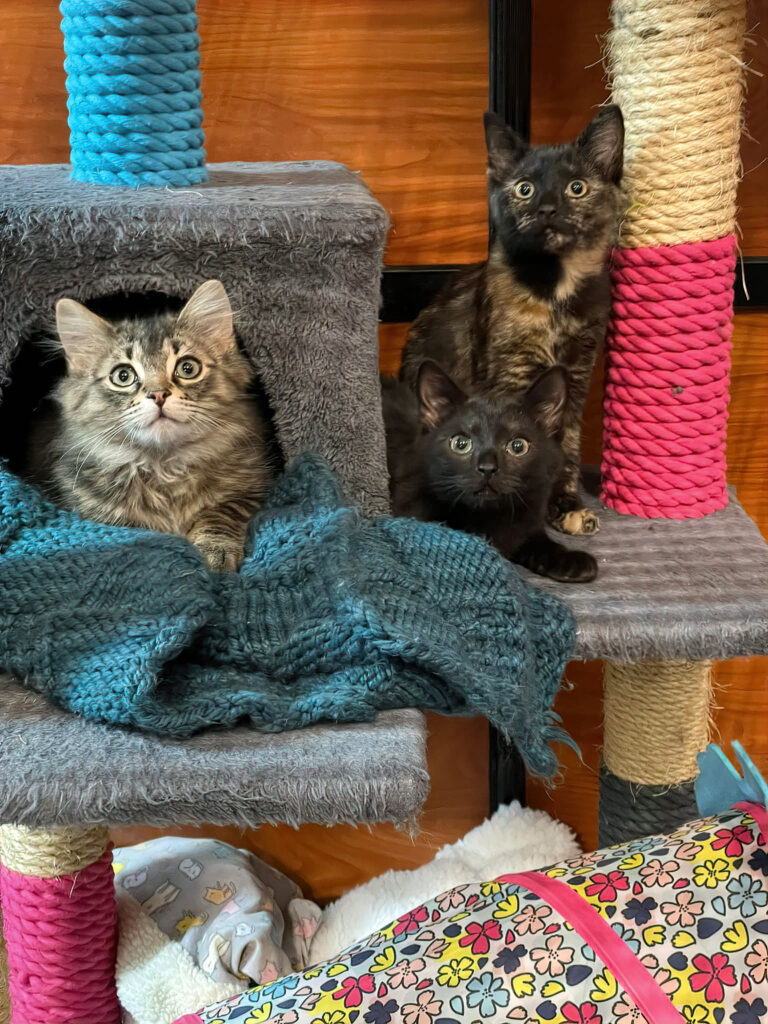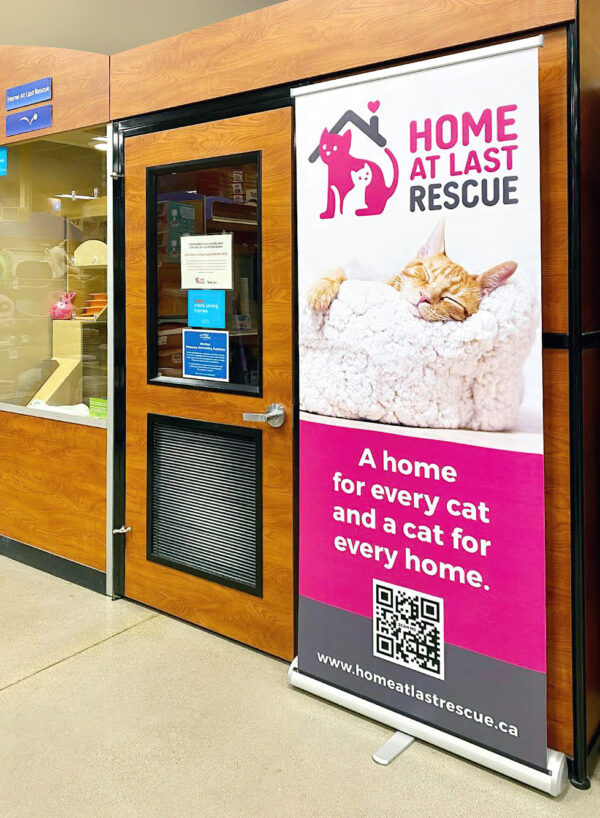 Temporary Covid Restrictions
Admission is by appointment only.
For the safety and well-being of the volunteers, store staff and those interested in adoption, you must first fill out an adoption application. You will be contacted by the Rescue to book an appointment to come into the cat adoption room to meet the cats and kittens.
We have dedicated volunteers present in the adoption centre throughout the day. If no volunteer is present, you may view the cats through the adoption room window, read the cat's information card posted on the window, and/or learn more about available cats by visiting our website Adoptable Cats page. 
PetSmart Etobicoke
158 North Queen Street
Etobicoke, ON  M9C 1A8
Hours:
Monday to Saturday: 9:00 am to 9:00 pm
Sunday: 10:00 am to 7:00 pm